The fifth chapter of the Nordic Know-How series is here, this time on the topic of renewable energy production.
T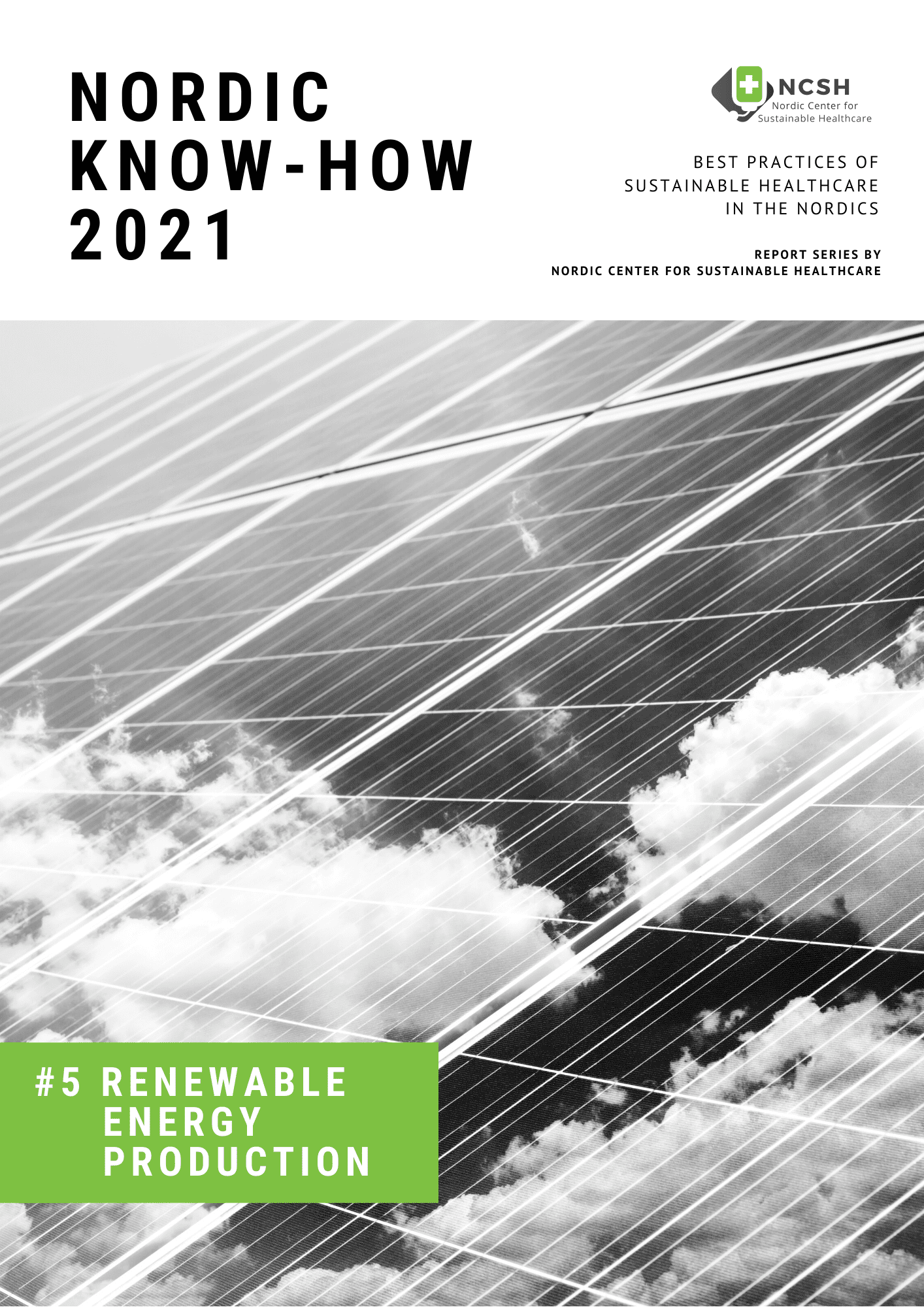 he Nordic Know-How report series is created to spread knowledge and raise awareness of different sustainability solutions that can be implemented in a hospital and for example improve energy efficiency, lower the climate impact and make healthcare more sustainable. Previous chapters has focused on nitrous oxide destruction, geothermal energy, lighting and ventilation. This tifth chapter will focus on renewable energy, what different technologies that are available today and what solutions have proven to be succesful in healthcare facilities. In each chapter, there are some examples of hospitals and a shorter presentation of the solution they are using.
On June 16th, we will arrange a webinar to discuss how renewable energy production can benefit hospitals and other healthcare facilities. Established solutions in three Swedish regions from the report will be presented and we will hear presentations from speakers with knowledge in the field of renewable energy.
Date: June 16th
Time: 2.00 - 3.30 pm CEST
Place: Zoom
Cost: Free of charge

The Nordic Know-How series is created within the project Platform for Internationalisation: Energy and Climate Smart Healthcare, financed by the Swedish Energy Agency.
Speakers
Sofia Dahling, NCSH
Johannes Brundin, NCSH
Cynthia Jonströmer, CEO of BrainHeart Energy Group
Anna Werner, Swedish Solar Energy (Svensk Solenergi)
Tomas Hallberg, Swedish Wind Energy Association
Jonas Jonsson, Partner & Head of Investor Relations at Stella Futura
Previous chapters in the Nordic Know-How report series: