This spring, we are presenting a new series of reports in which each report will focus on a specific solution and best practices within sustainable healthcare. This first chapter will focus on:
Nitrous Oxide Destruction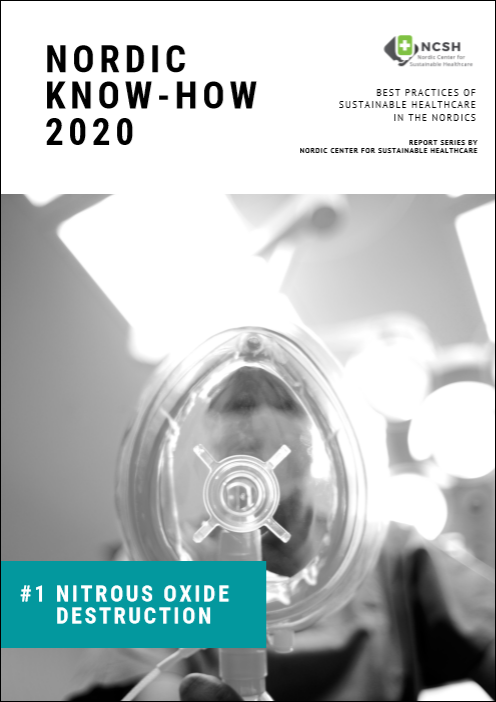 Nordic Know-How is a report series created by Nordic Center for Sustainable Healthcare within the project Platform for Internationalisation: Energy and Climate Smart Healthcare. The project is financed by the Swedish Energy Agency.
The theme of this first report in the Nordic Know-How series is nitrous oxide destruction. Nitrous oxide substantially contributes to the climate footprint of the healthcare sector. This report provides good examples on how to reduce emissions of nitrous oxide in hospitals, and examples are presented from Swedish municipal regions and hospitals. The examples illustrate what can be done to reduce the emissions of nitrous oxide and thus the climate impact from healthcare facilities.
Each report has a certain theme relating to a sustainability challenge in the healthcare sector, and the purpose of this series is to bring Nordic practices and knowledge to international actors, spreading Nordic expertise in this field to the world.