NCSH members and public sector participants get a 50 % price discount on the ticket fee.
Date: 11 October 2023
Time: 09.00–17.15 CET, arrivals from 08.00.
Location: Malmö Arena, Hyllie (Sweden). Excellent localities next to train connections and Copenhagen Airport.
After party & Dinner
18.30 until late: After party & Dinner at medley in Malmö (Södra Promenaden 51), included in your ticket.
Tag along on a guided walking tour through the centre of Malmö city, from Malmö Central station to the party at medley's! Take the train from Hyllie to the Central station right after the conference finishes at 17.15.
---
The Conference will give you insights into the most topical themes – from energy efficiency and sustainable procurement, to achieving net-zero healthcare and supporting the rebuilding of Ukraine.
Speakers from Lancet Commission on Sustainable Healthcare, UN-SPHS / UNDP, Region Stockholm, Sykehusbygg HF, Sida, Business Finland, Region Skåne, the Swedish Energy Agency, Sykehusinnkjøp HF, NHS England (Greener NHS), The Netherlands Embassy in Sweden, Dutch Life Sciences & Health Sector, Health Proc Europe, Green Innovation Group, Politecnico di Torino, LINK Arkitektur, Health Care Without Harm, Swecare, Doctors for the Environment Skåne, Sunnaas sykehus, MAMTA HIMC, Belok (CIT Energy Management), IHDA, Lund University, LM International, Medclair, Lojer Group, FrostPharma, NuGreen and others will join us on stage.
We will exhibit current sustainable solutions and offer you Swedish fika, lunch and drinks throughout the day, as well as before and after plenary & parallel sessions – to create the perfect mix of inspiration and conversations.
Register to the side events
October 10th
Exclusive Mingle Buffet at Rådhuset in Malmö

Hosted by Malmö stad

October 12th
Researcher Networking Seminar: The Future of Sustainable Health Care Environments
Hosted by Lund University

Study Visit to the New Service Building at SUS (Skåne University Hospital)
Hosted by Region Skåne
---
Speakers
Updated continuously.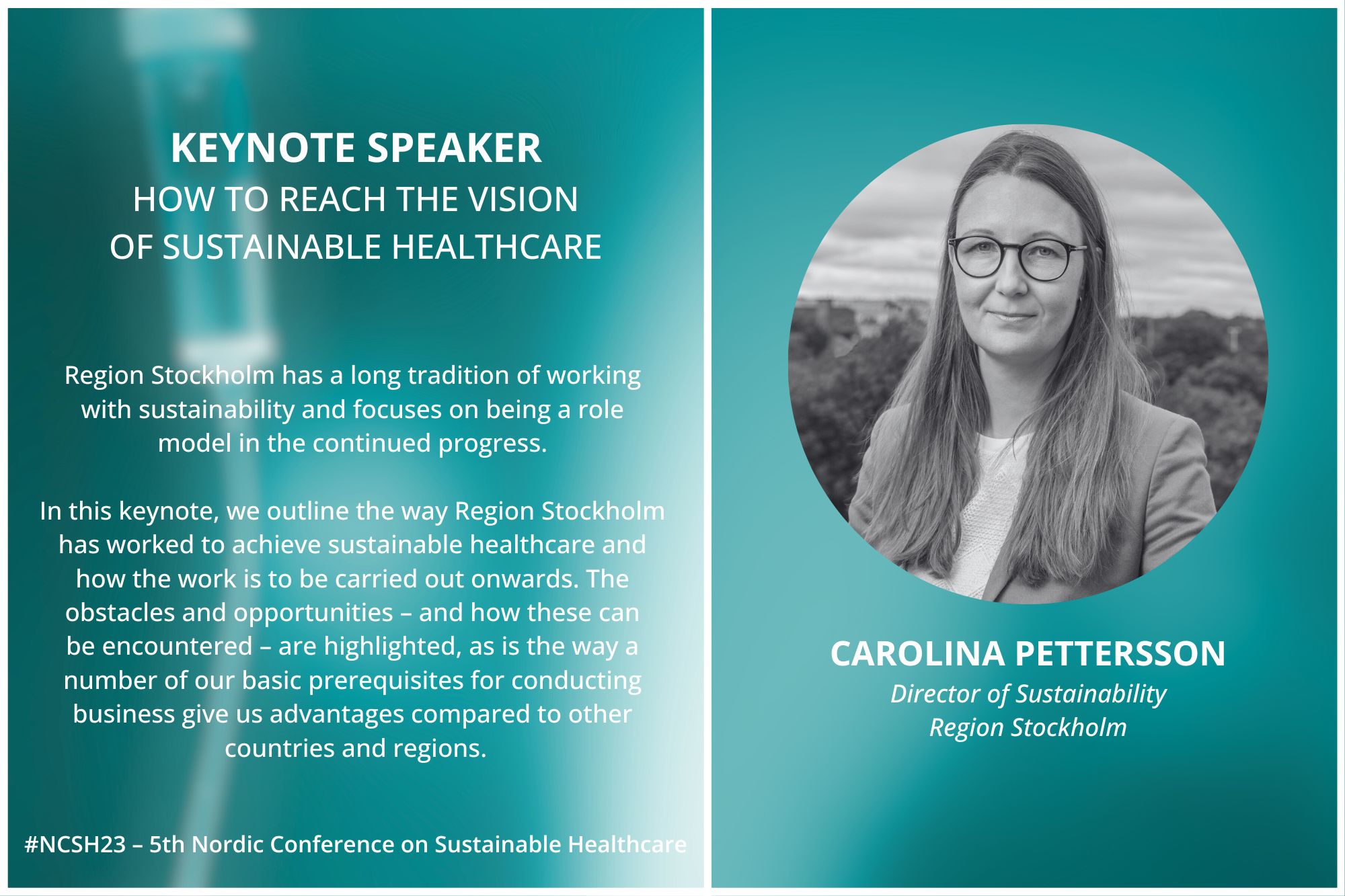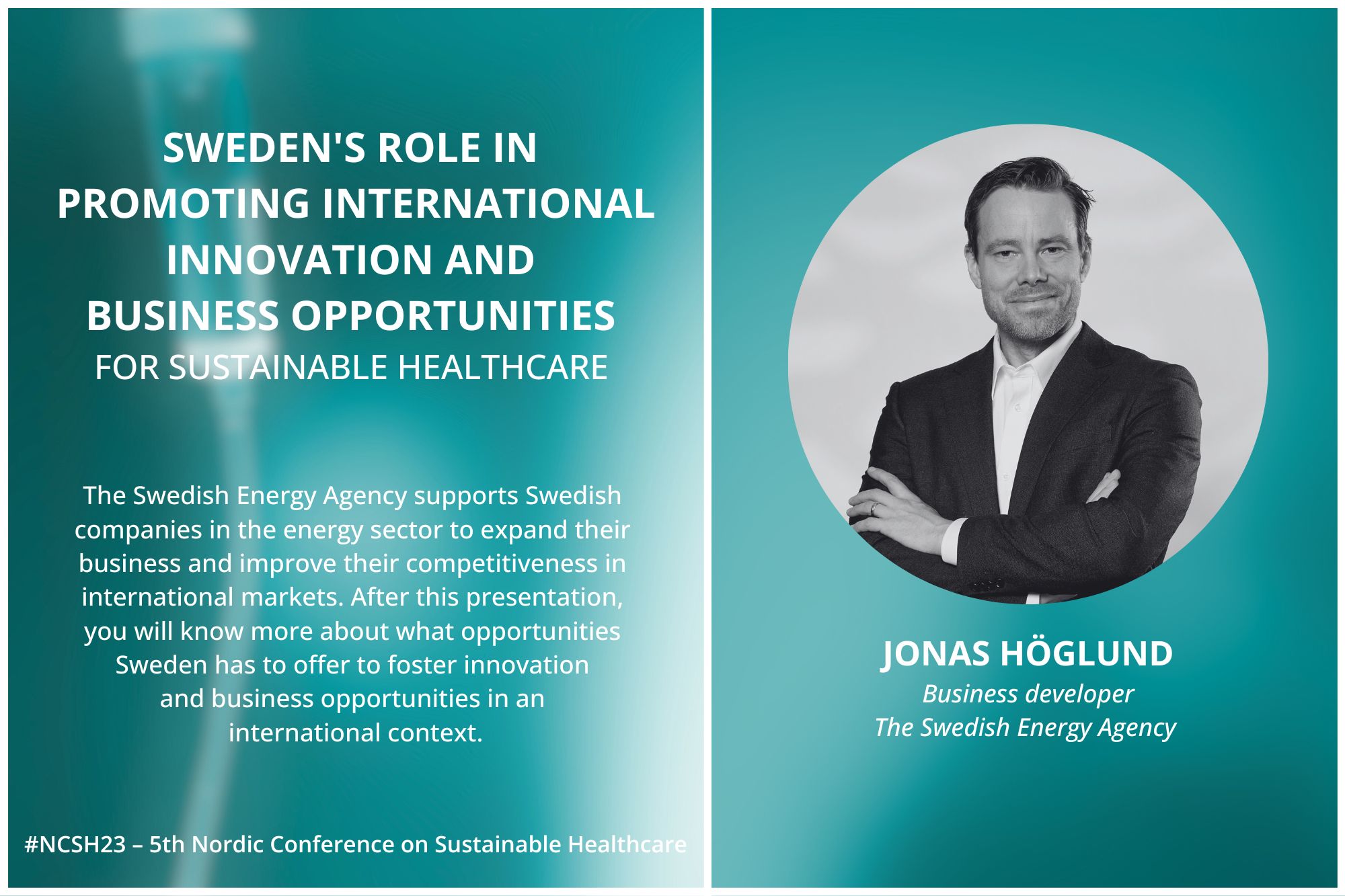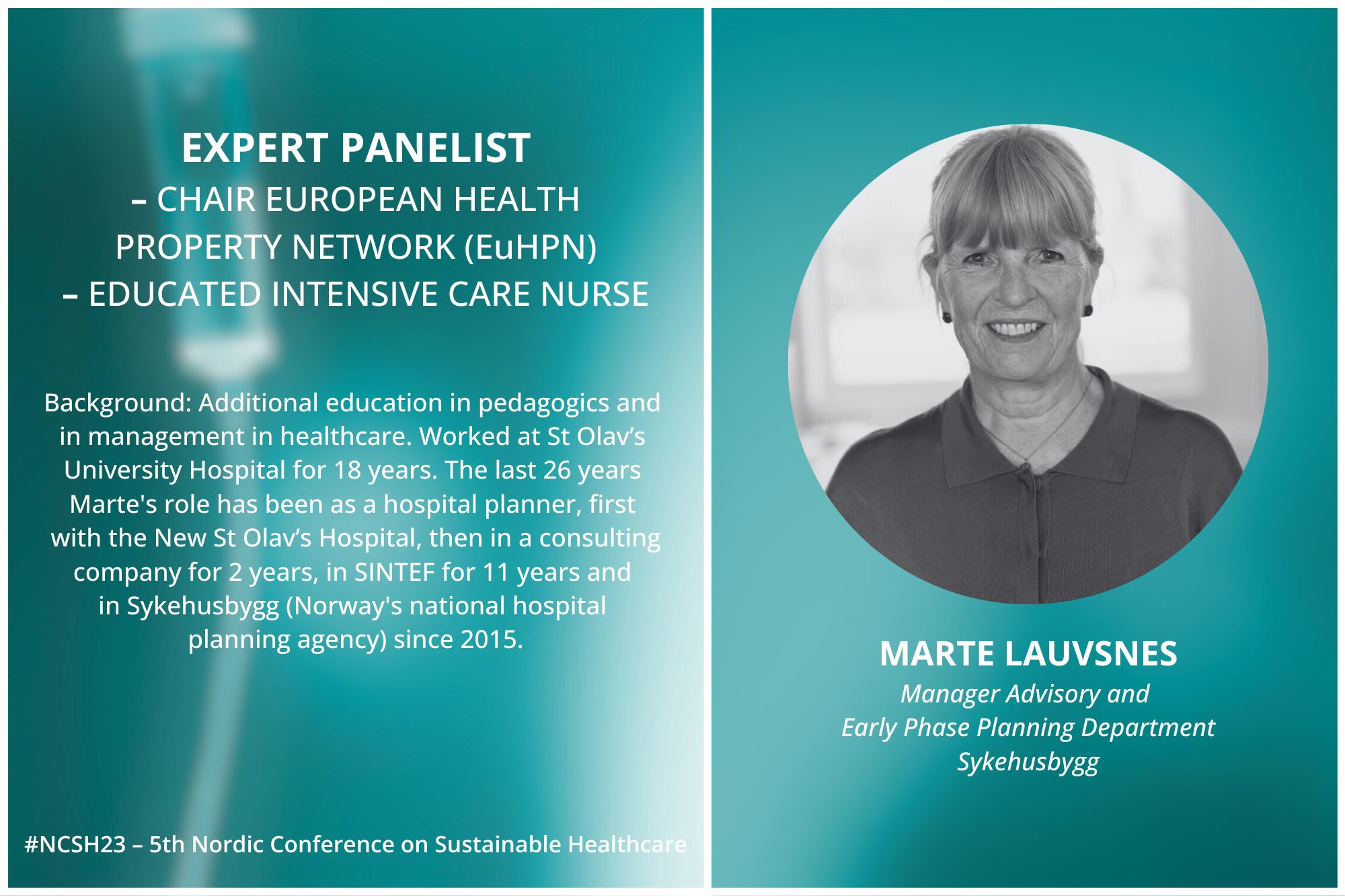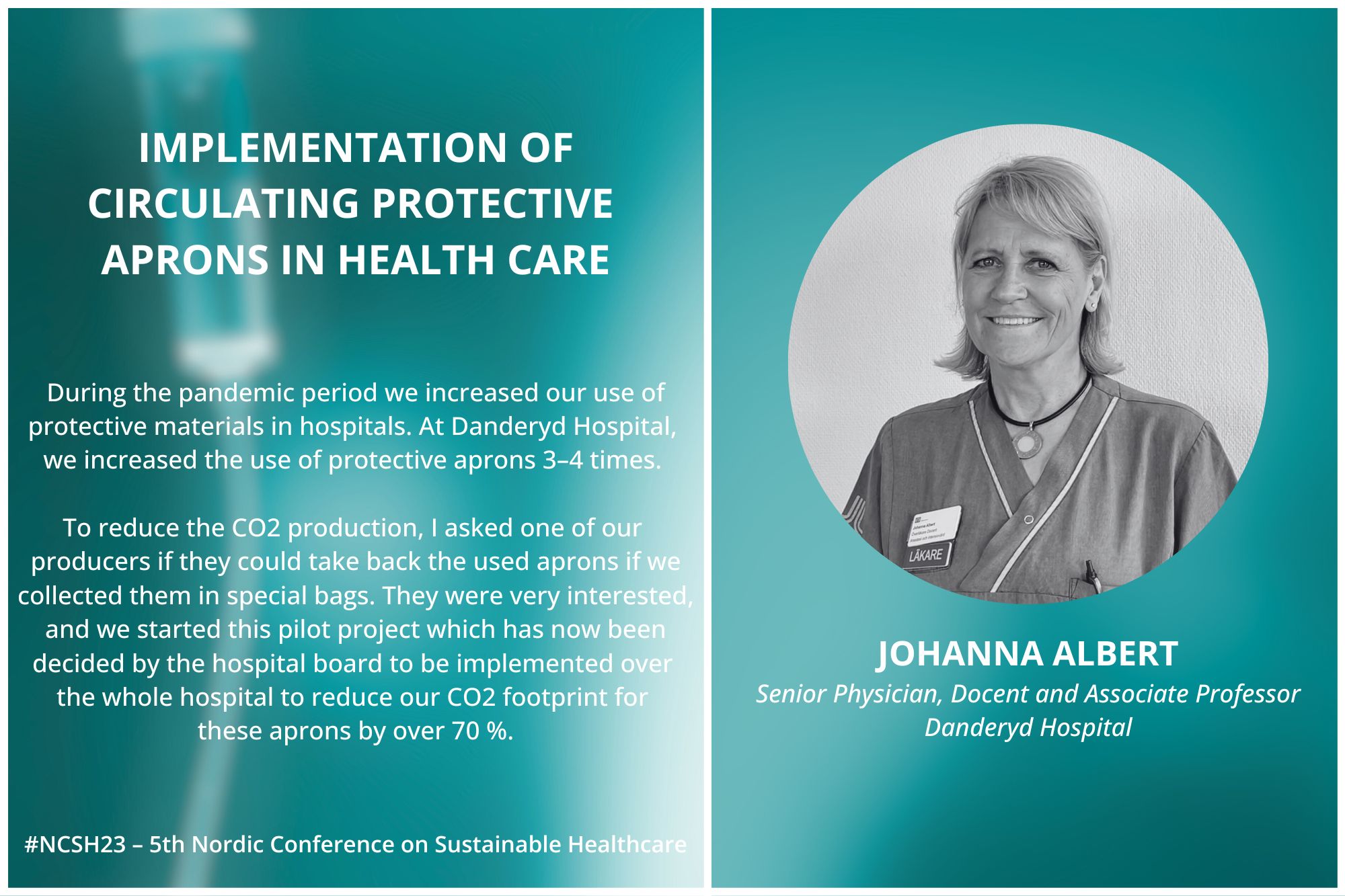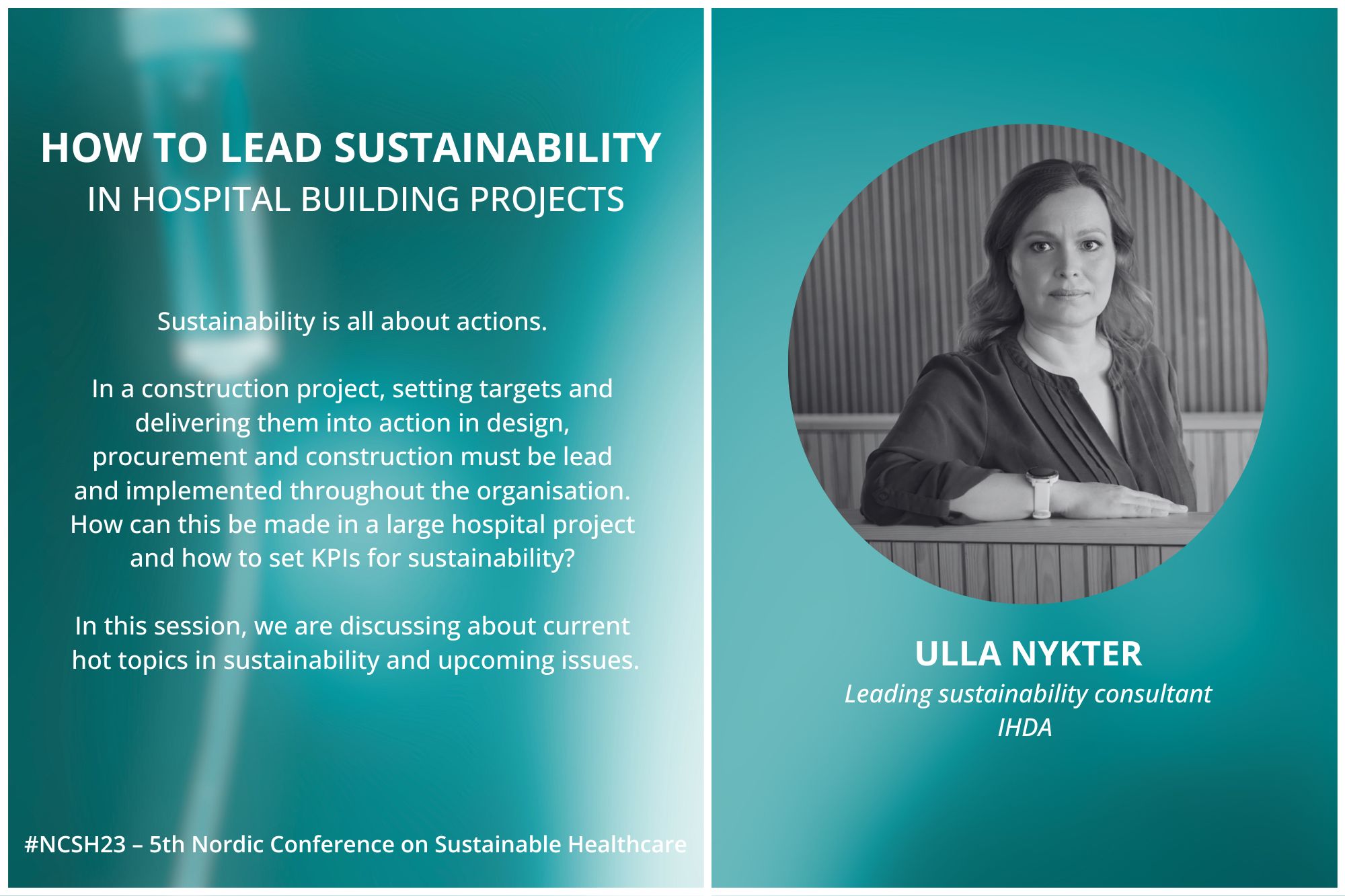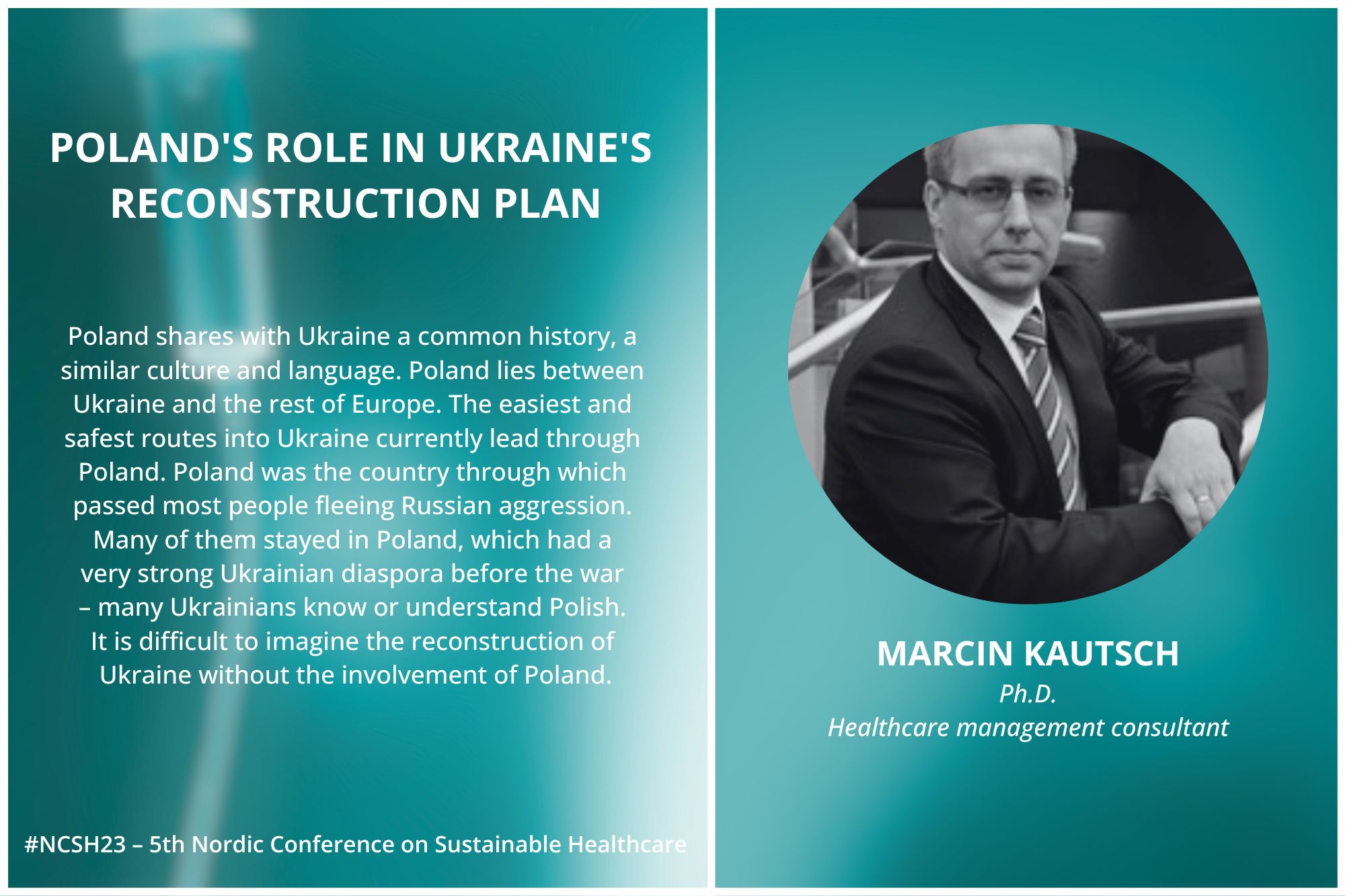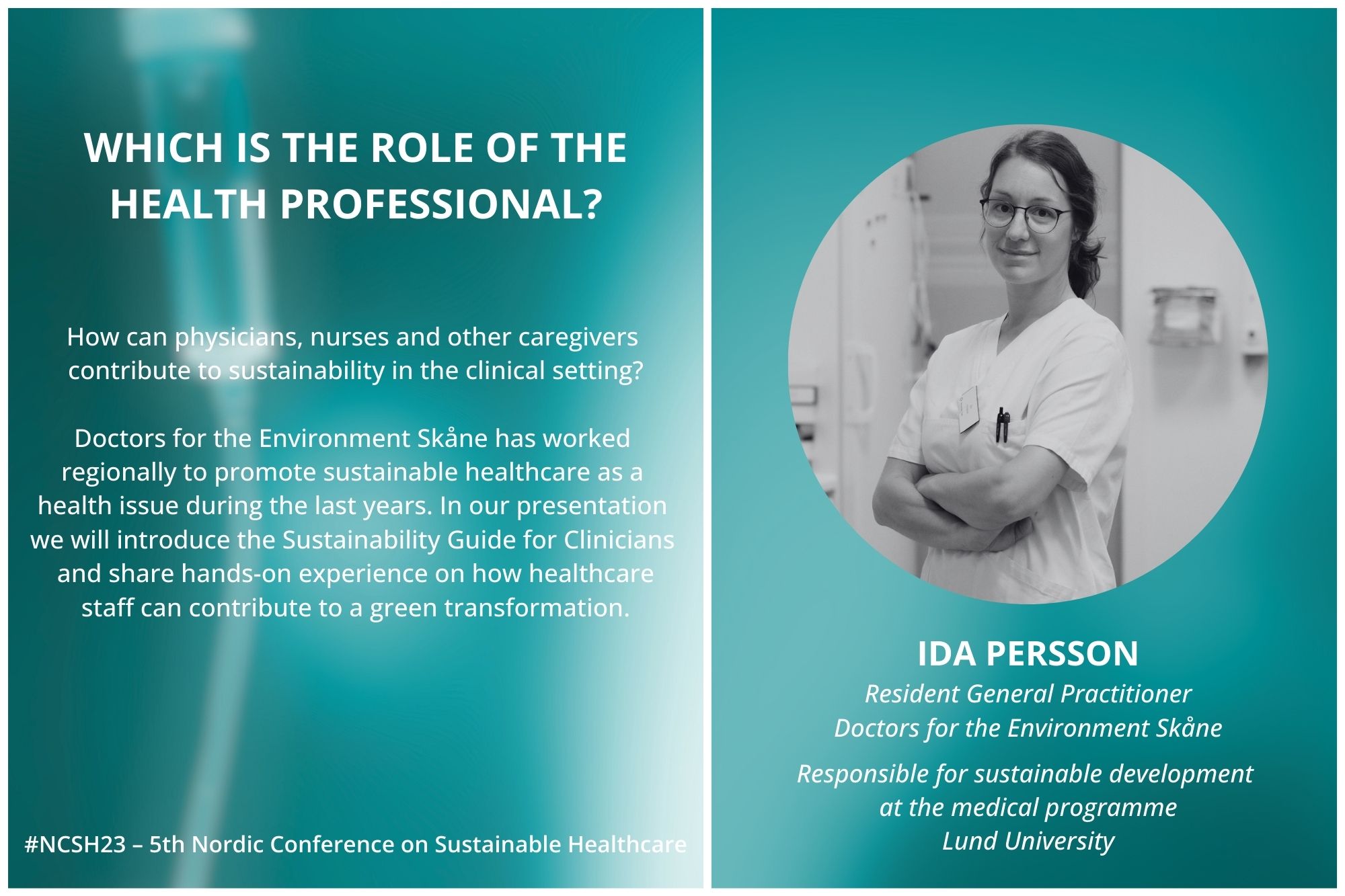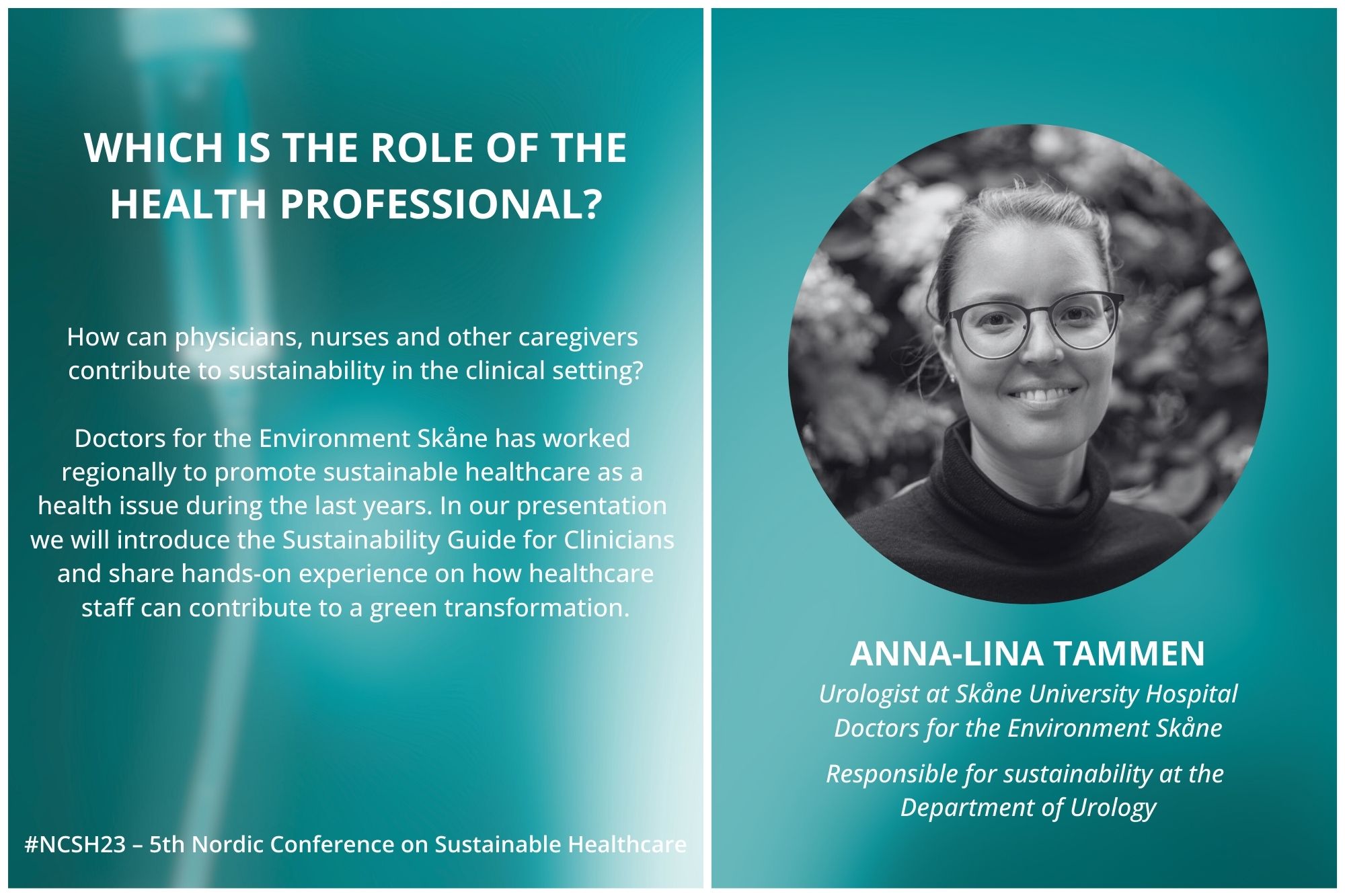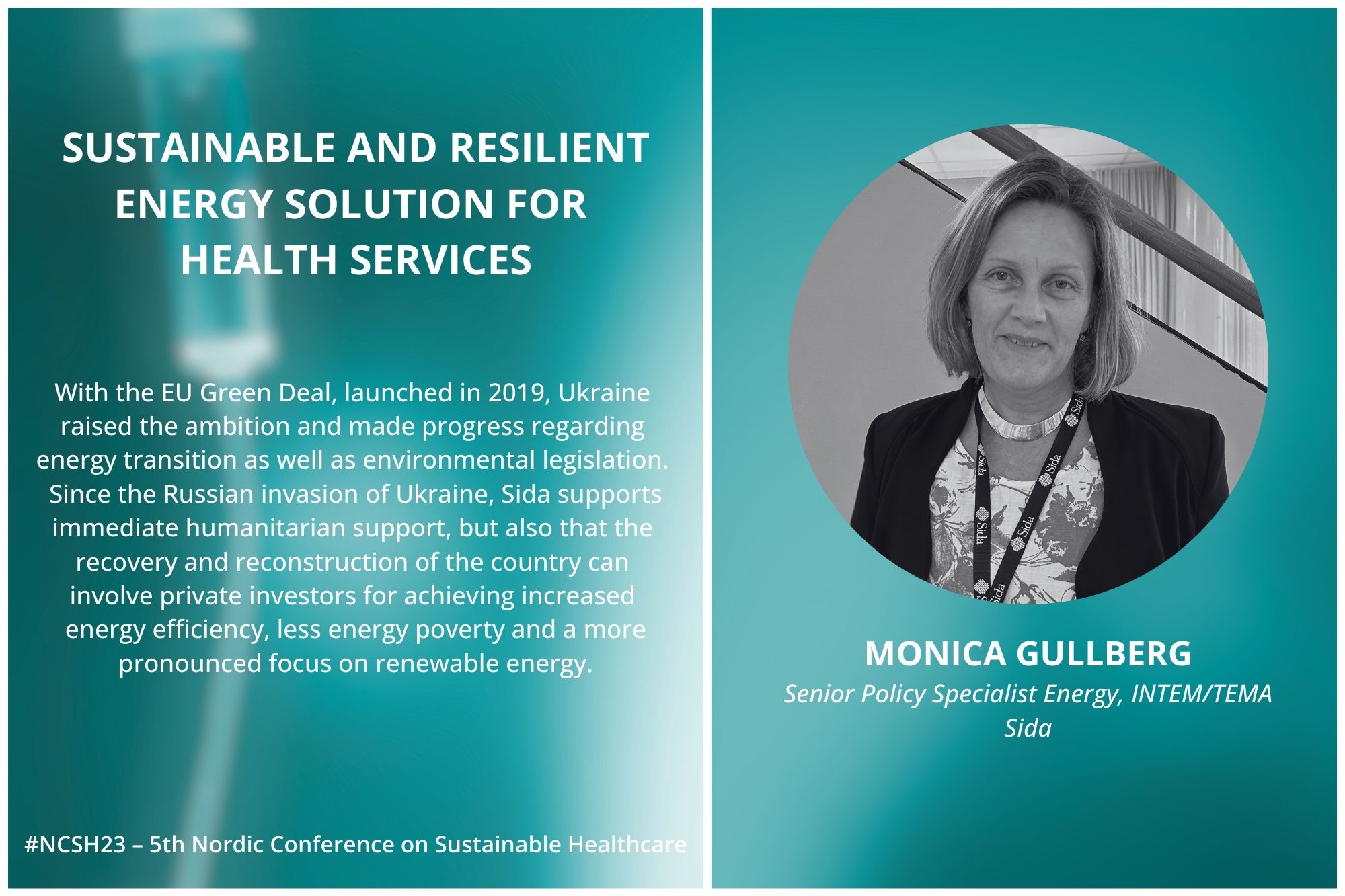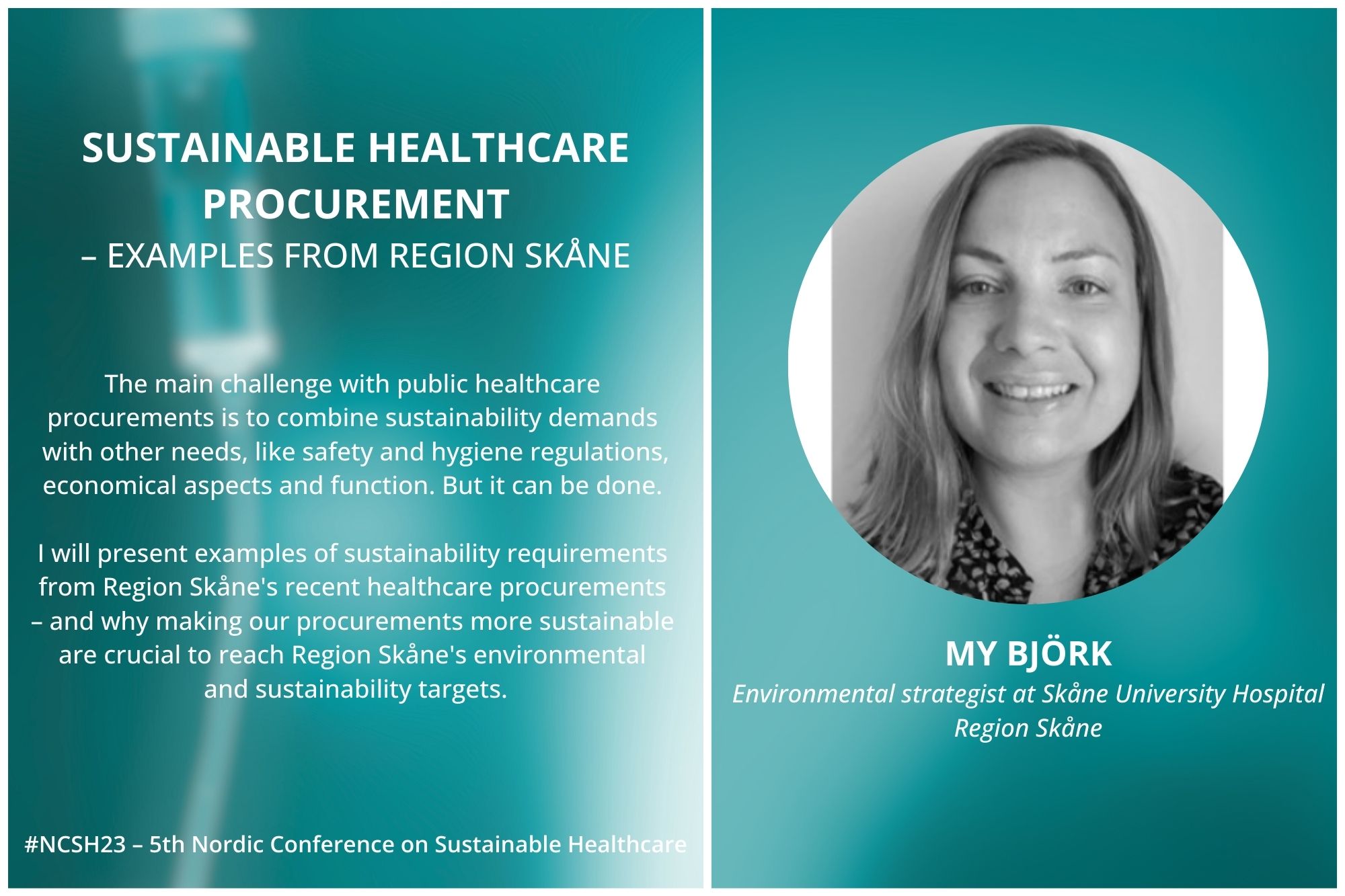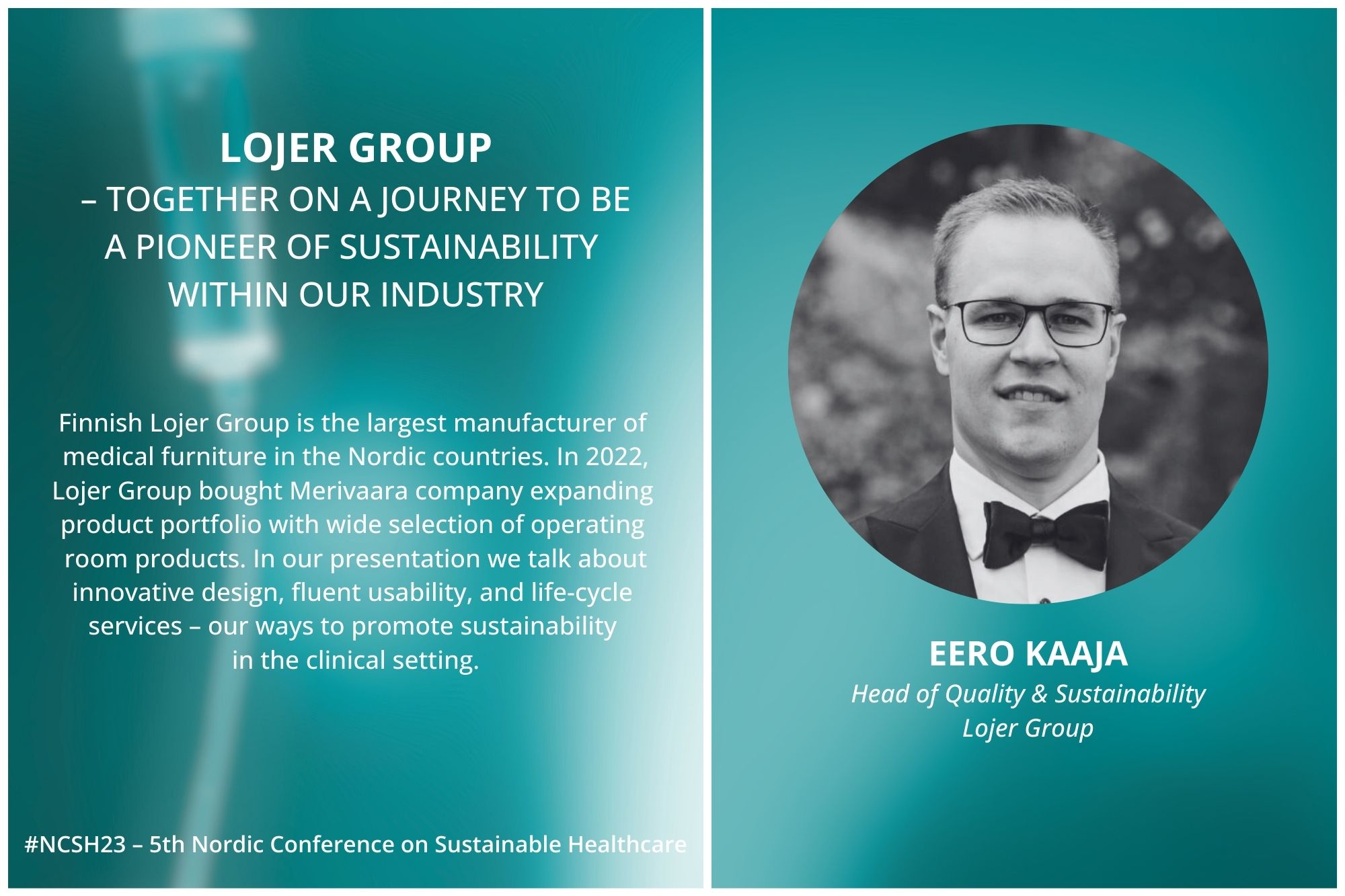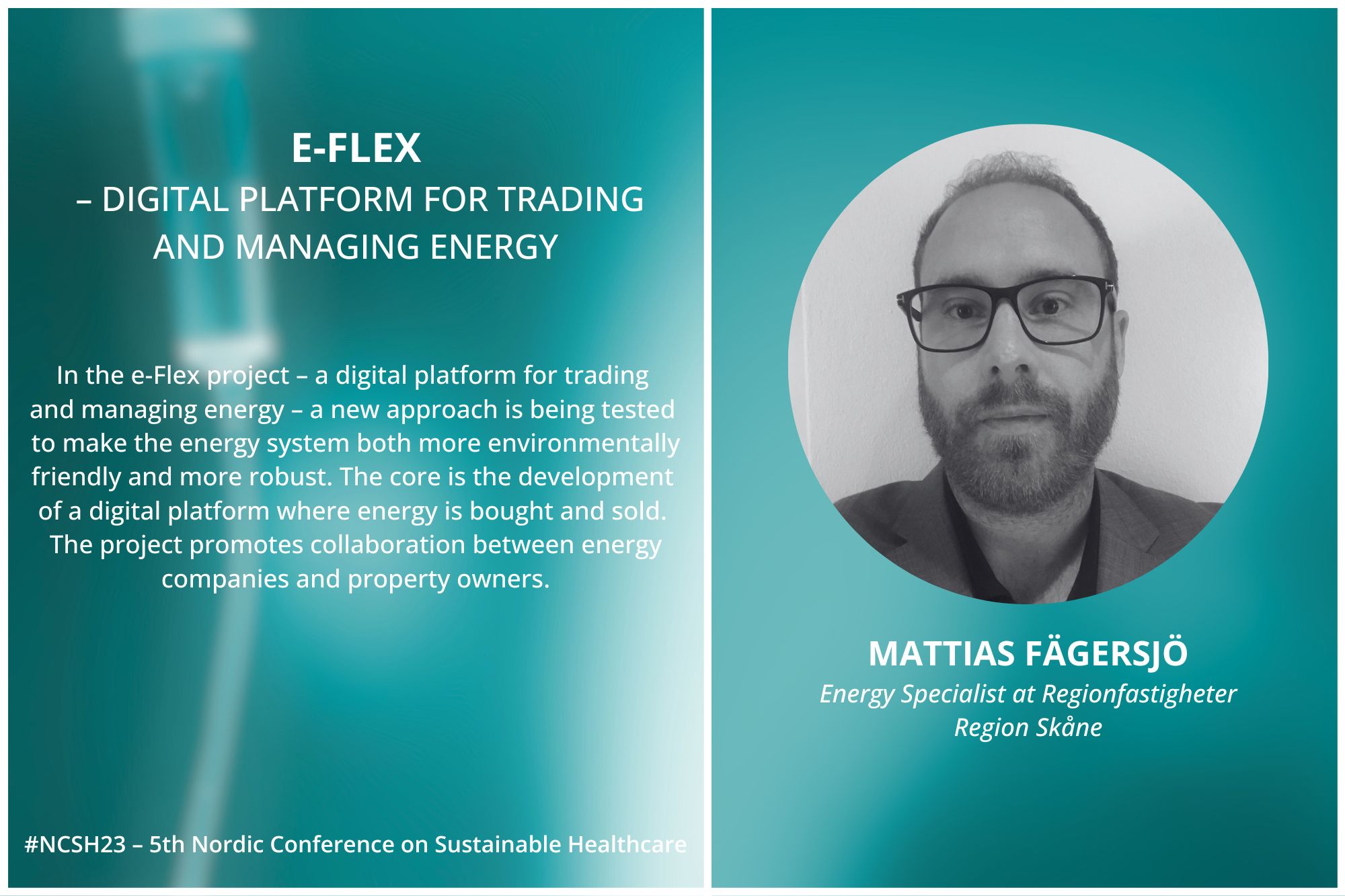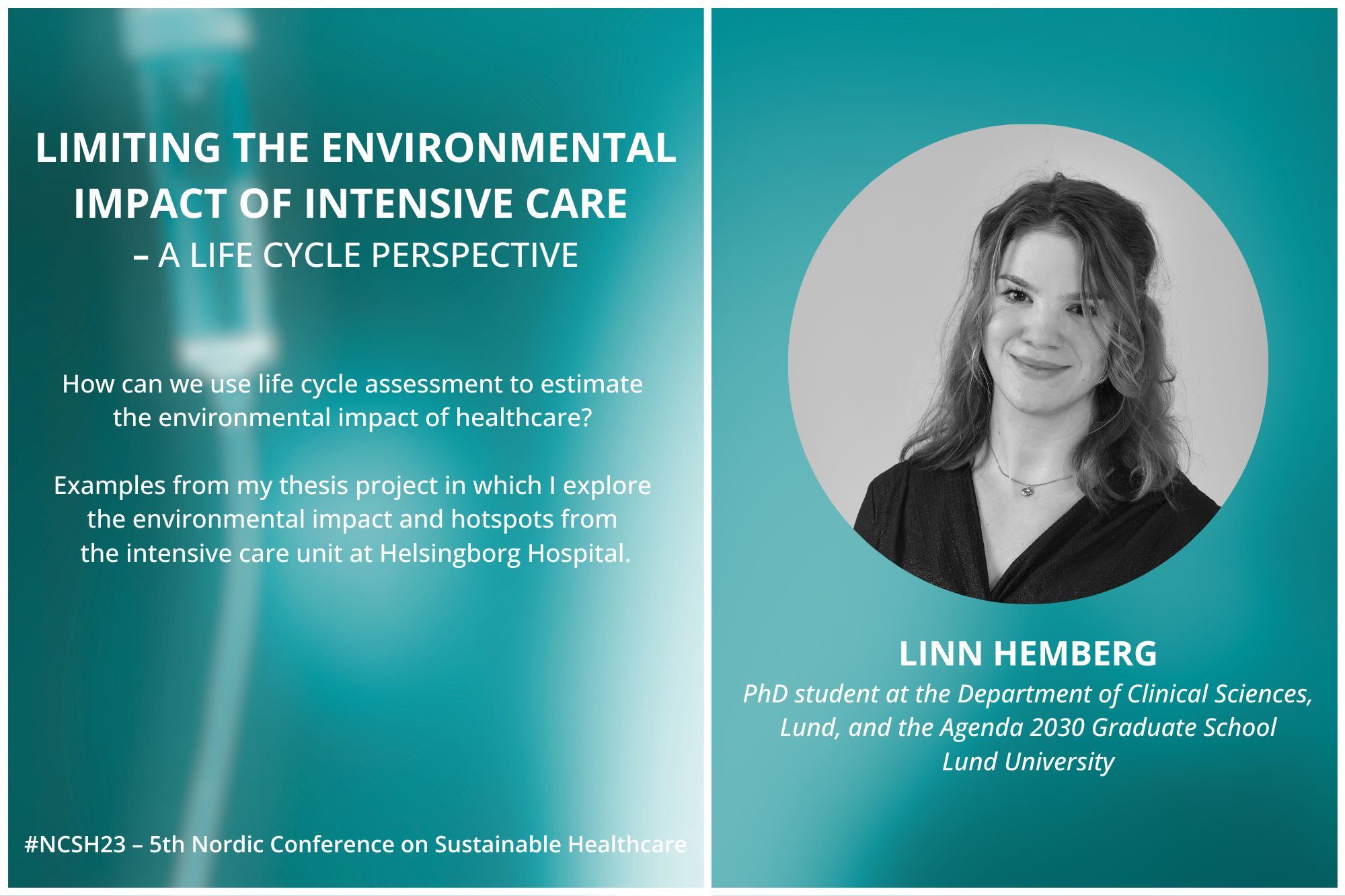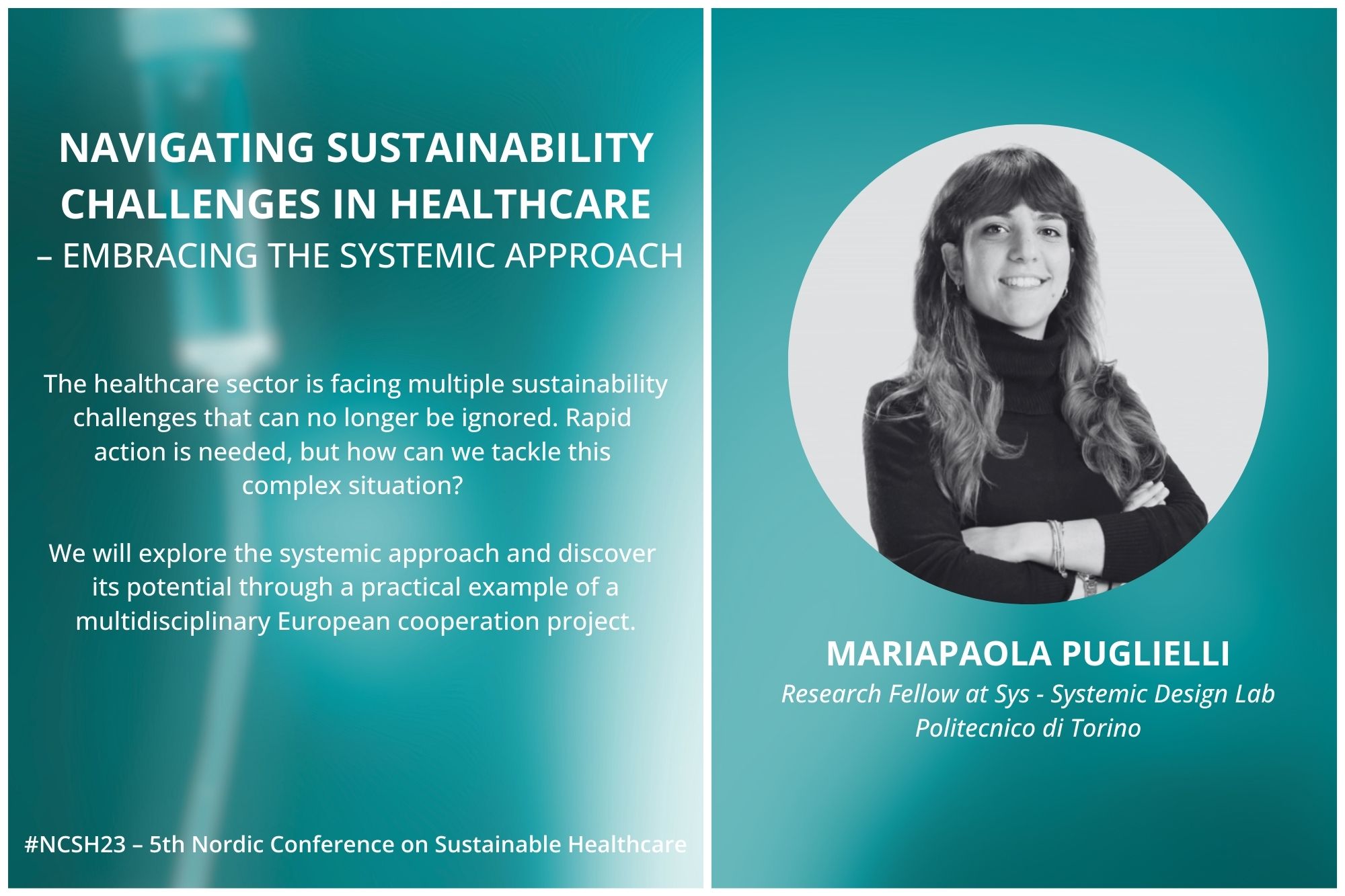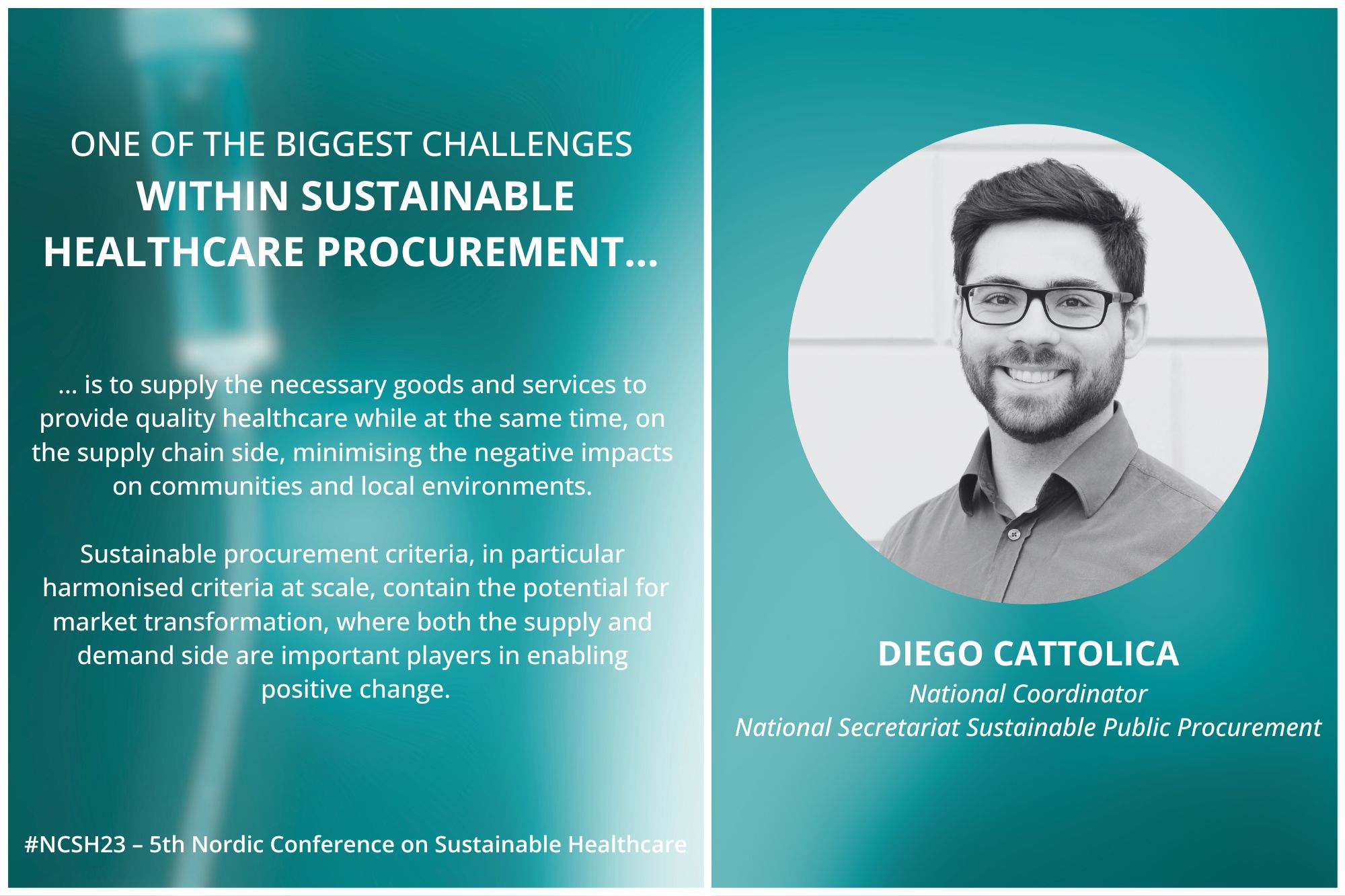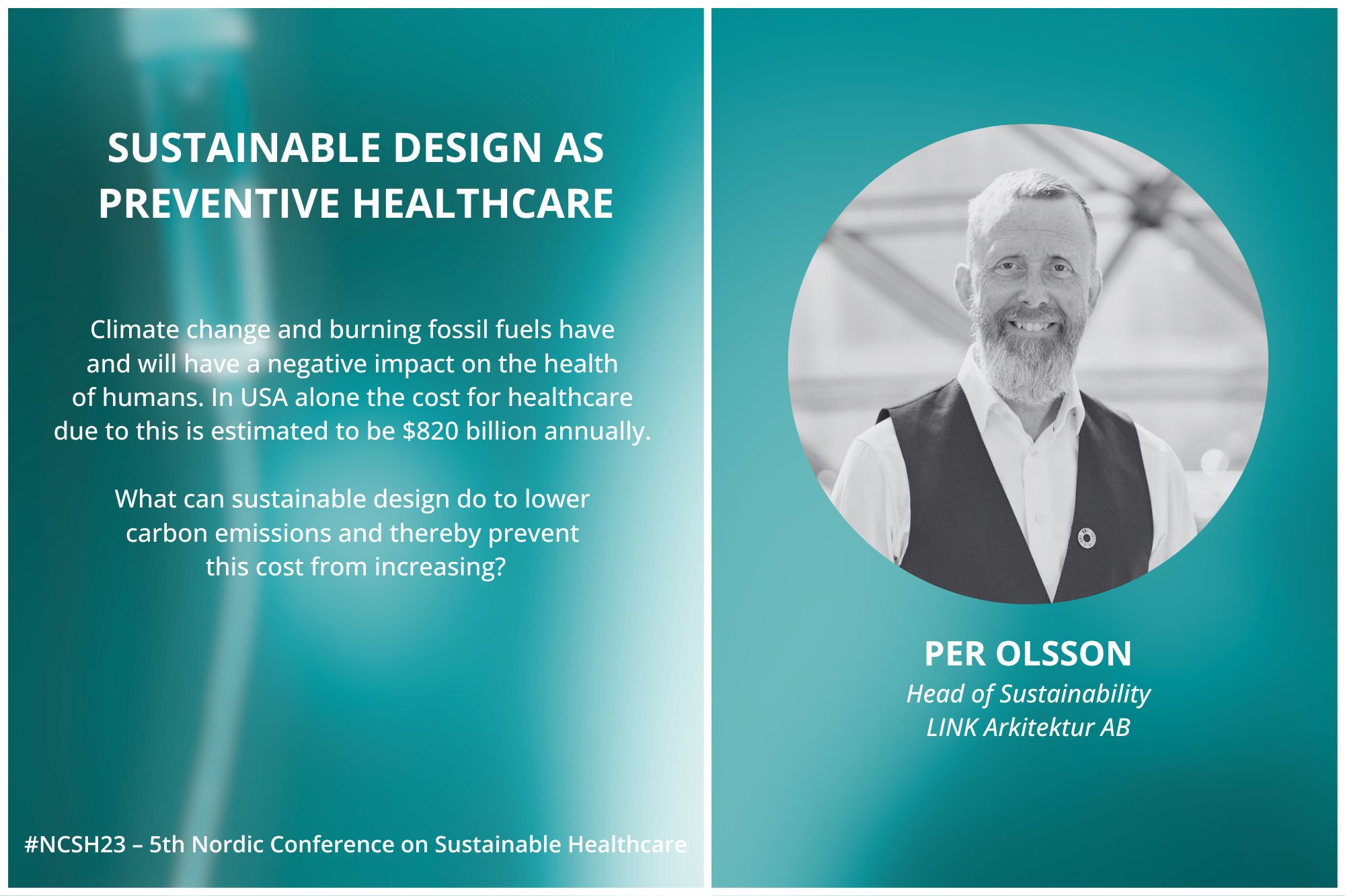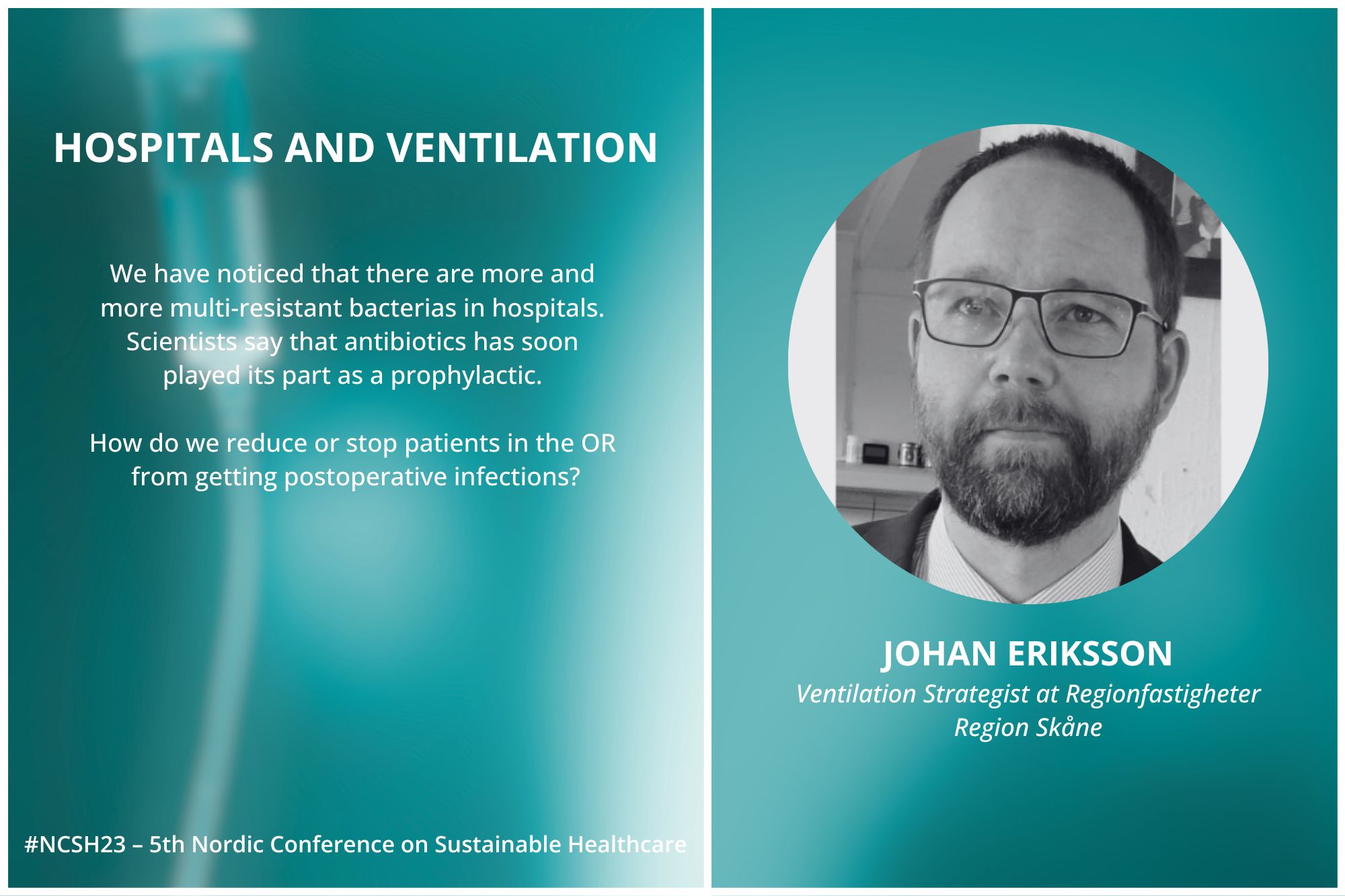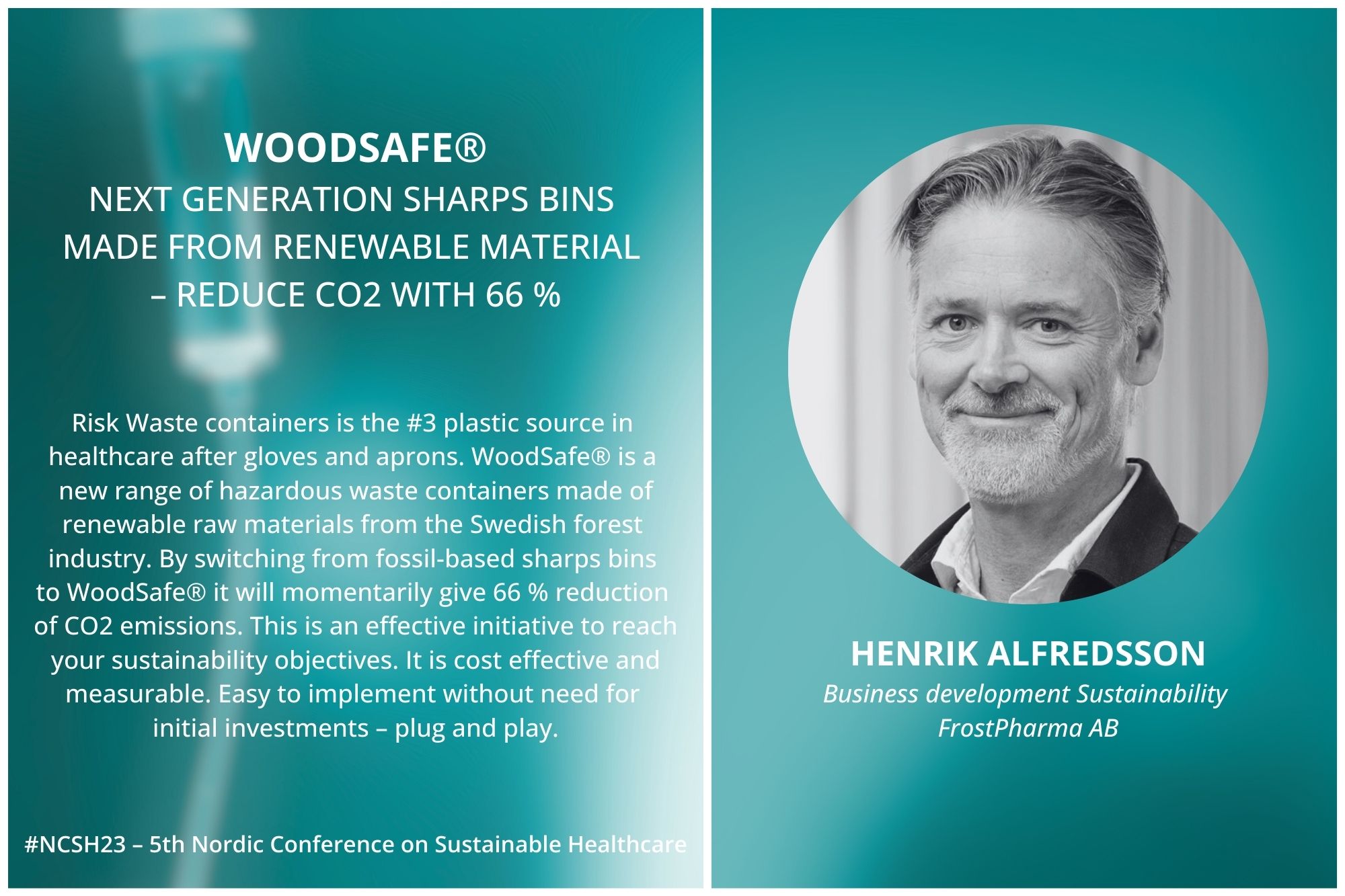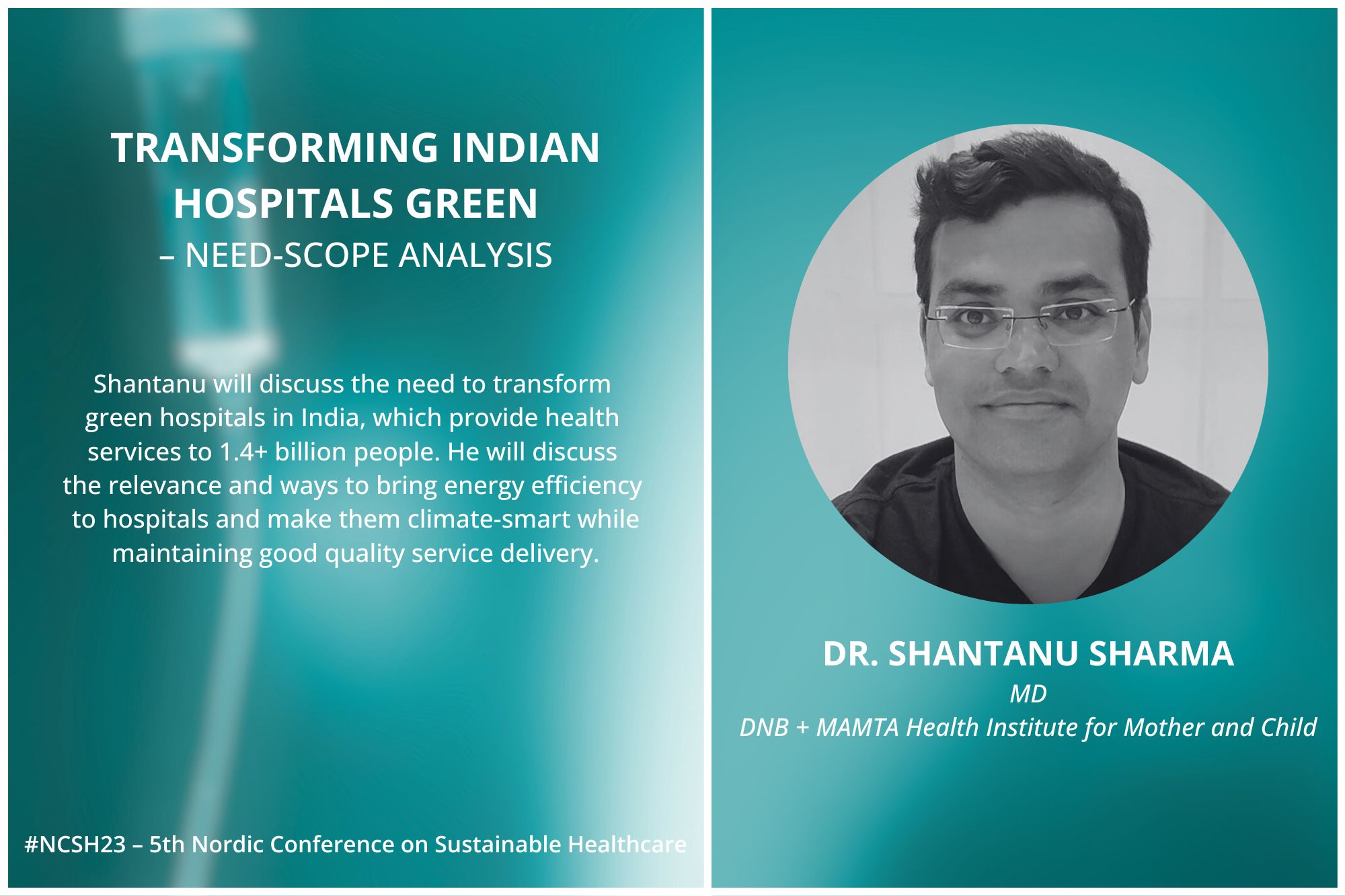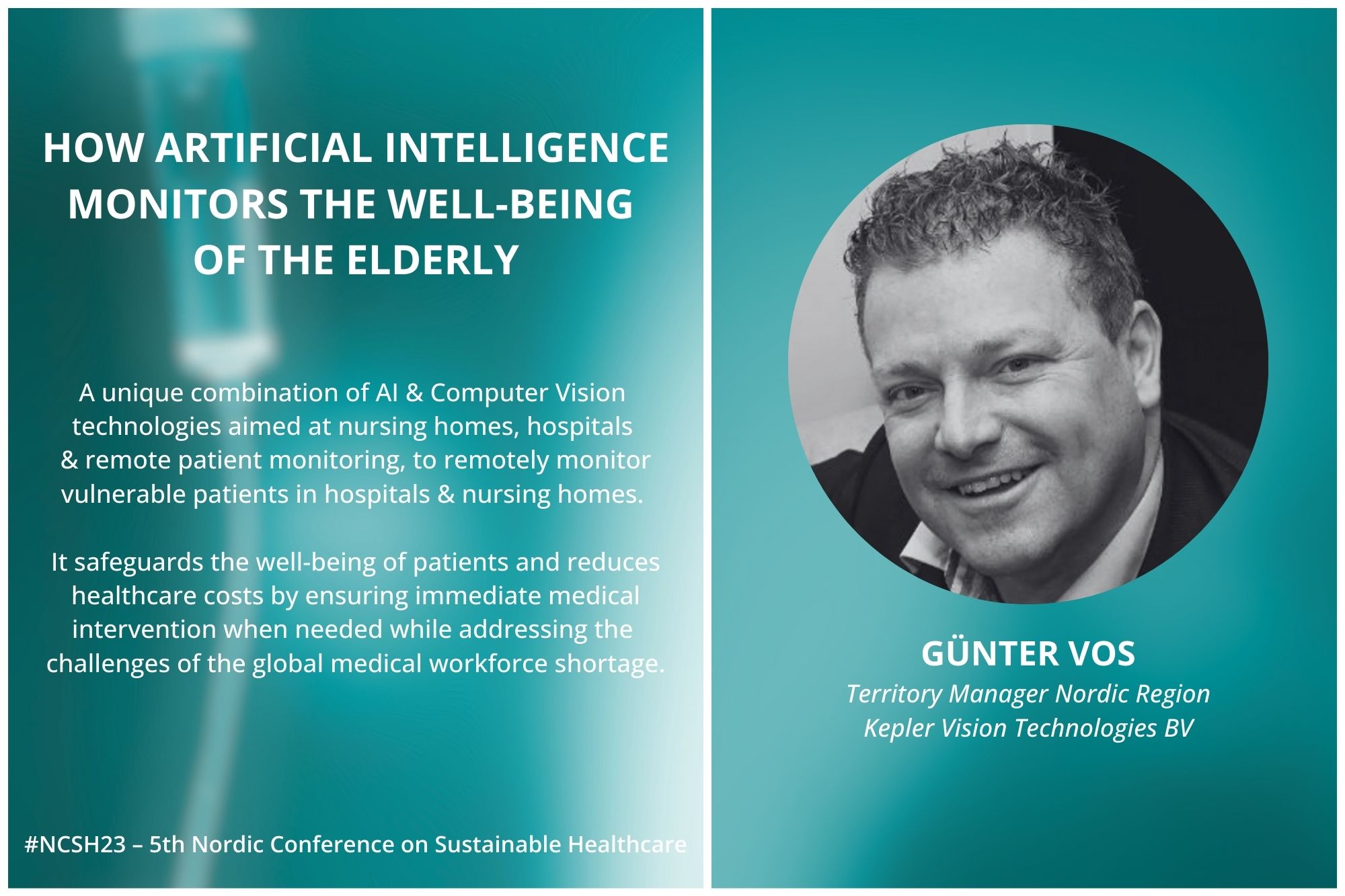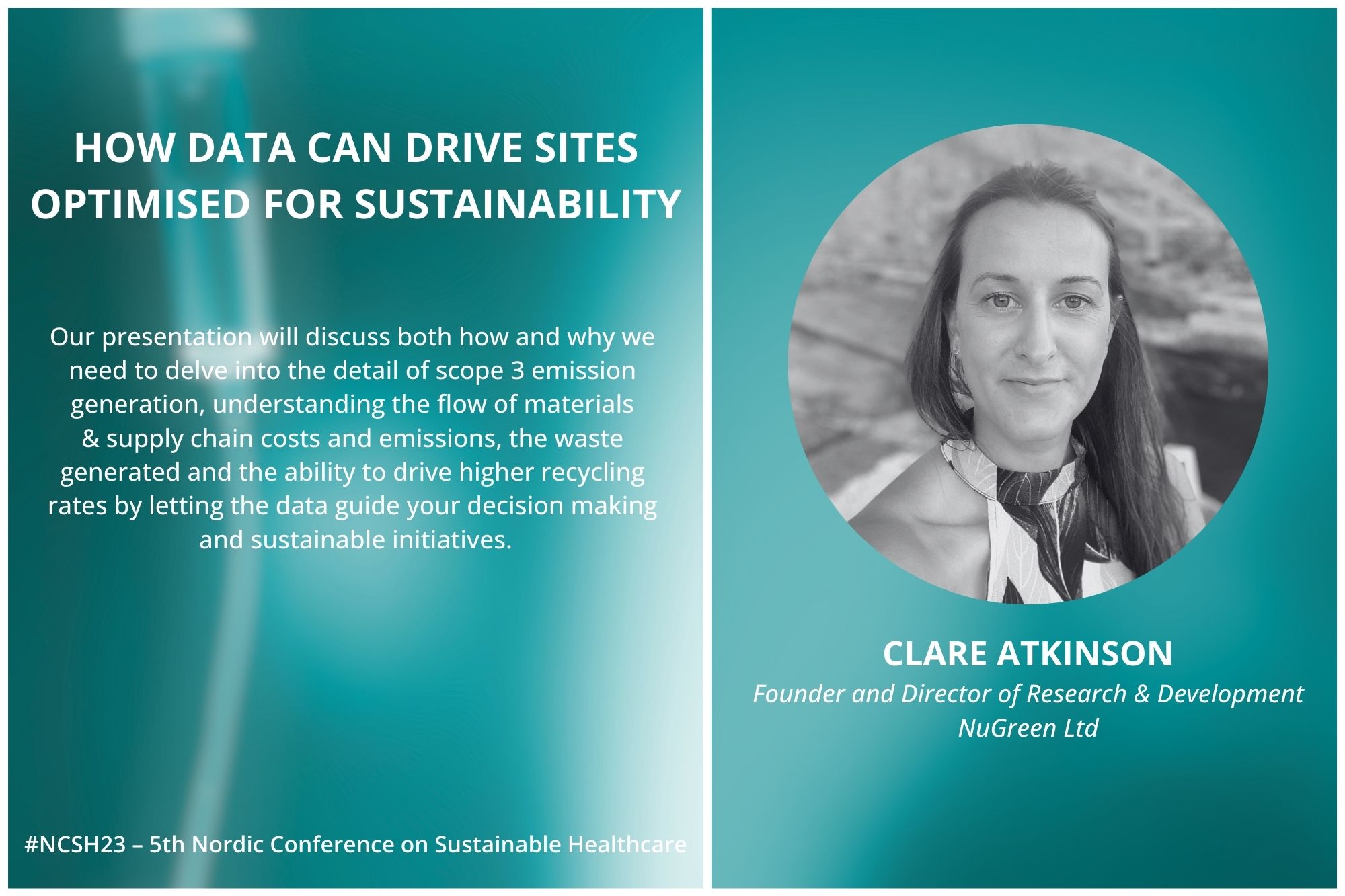 Programme moderators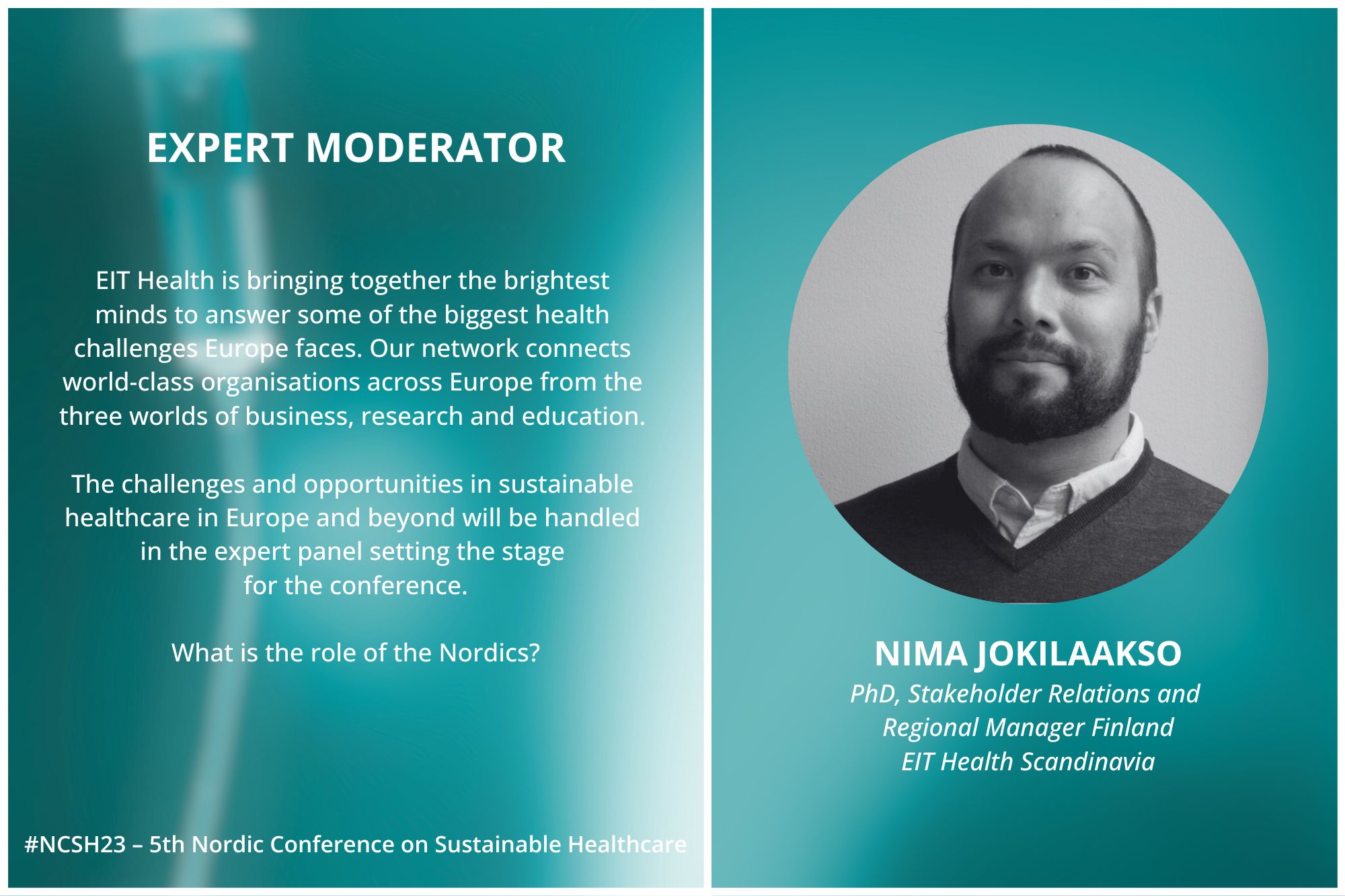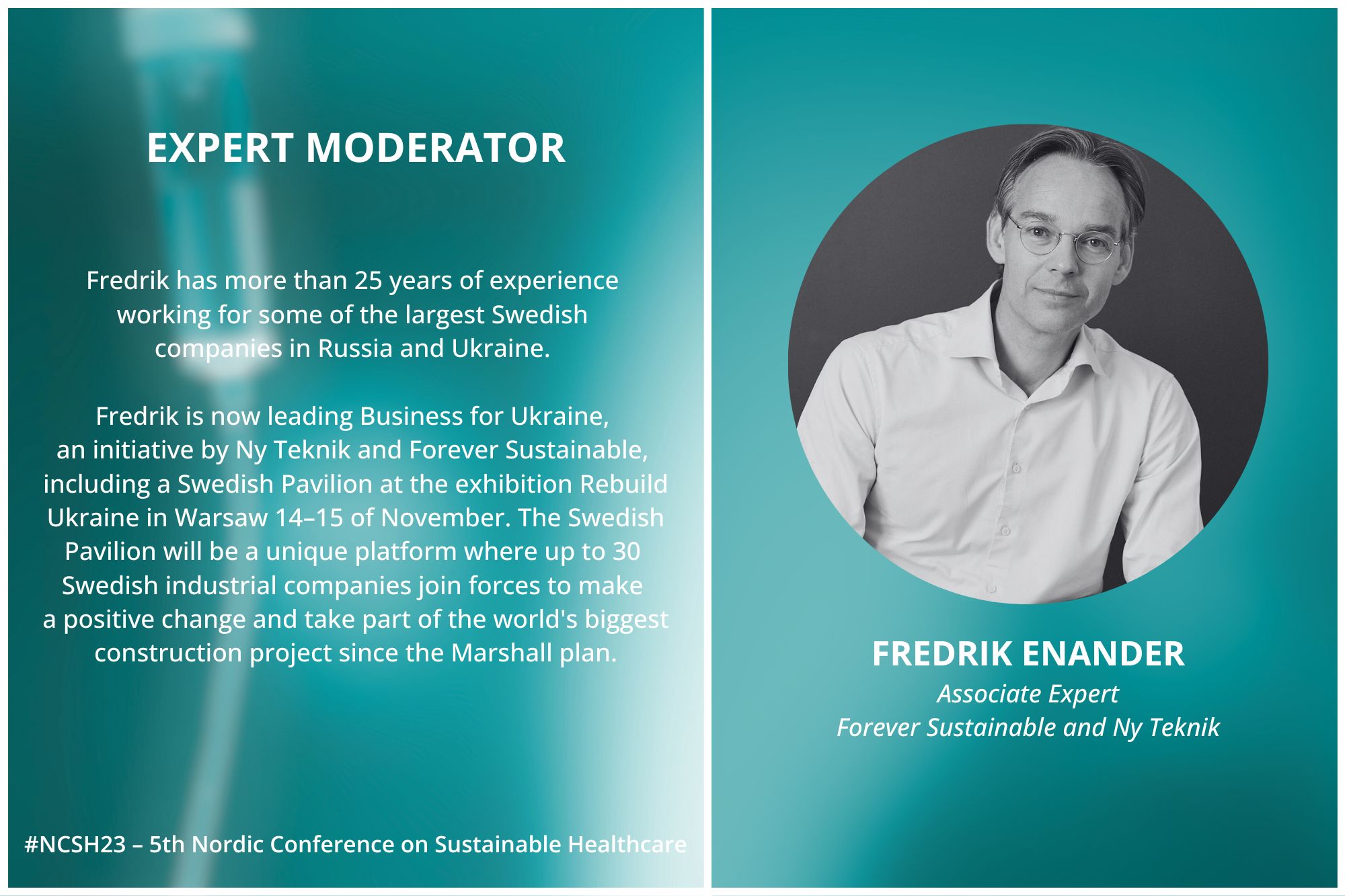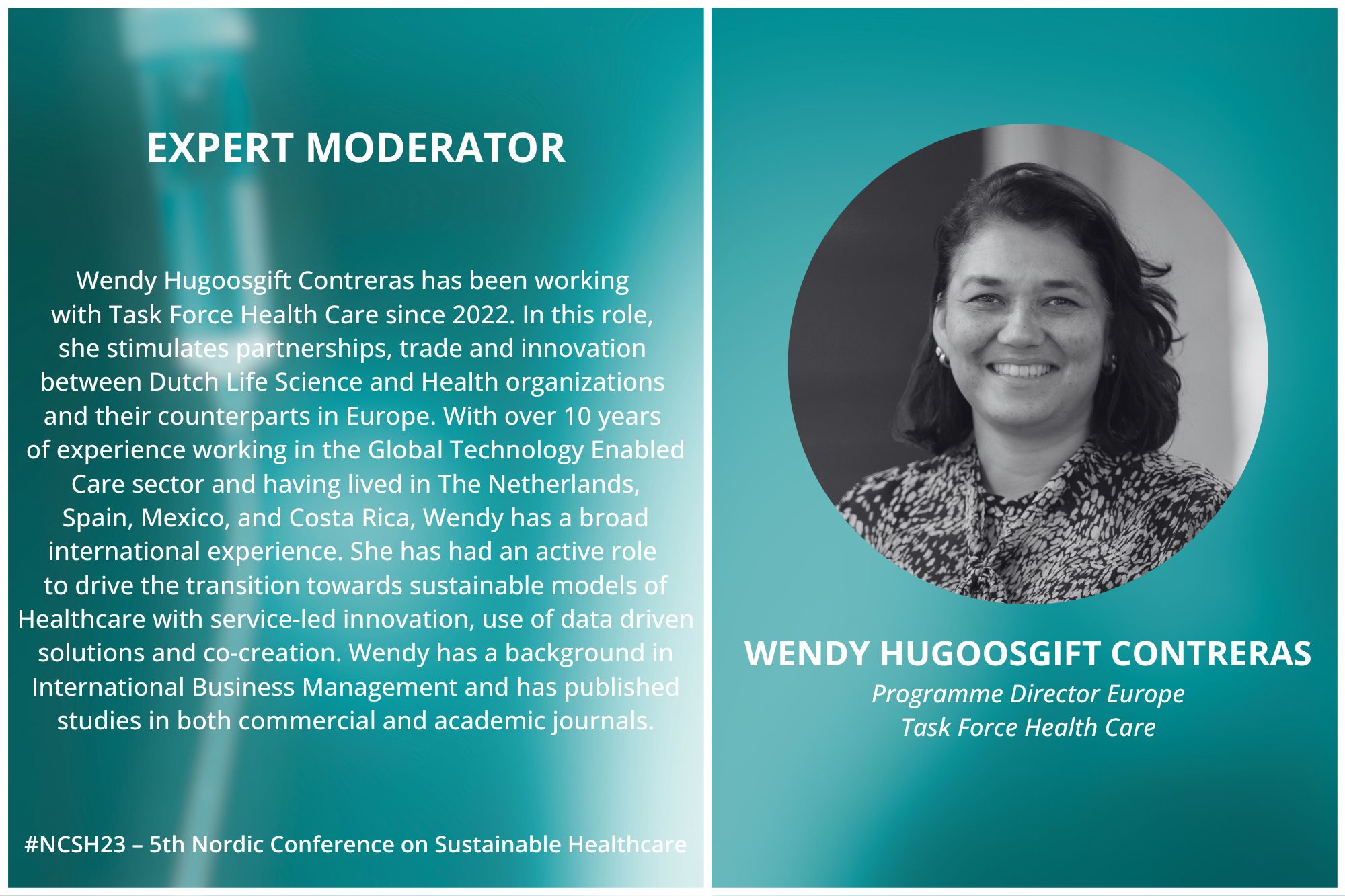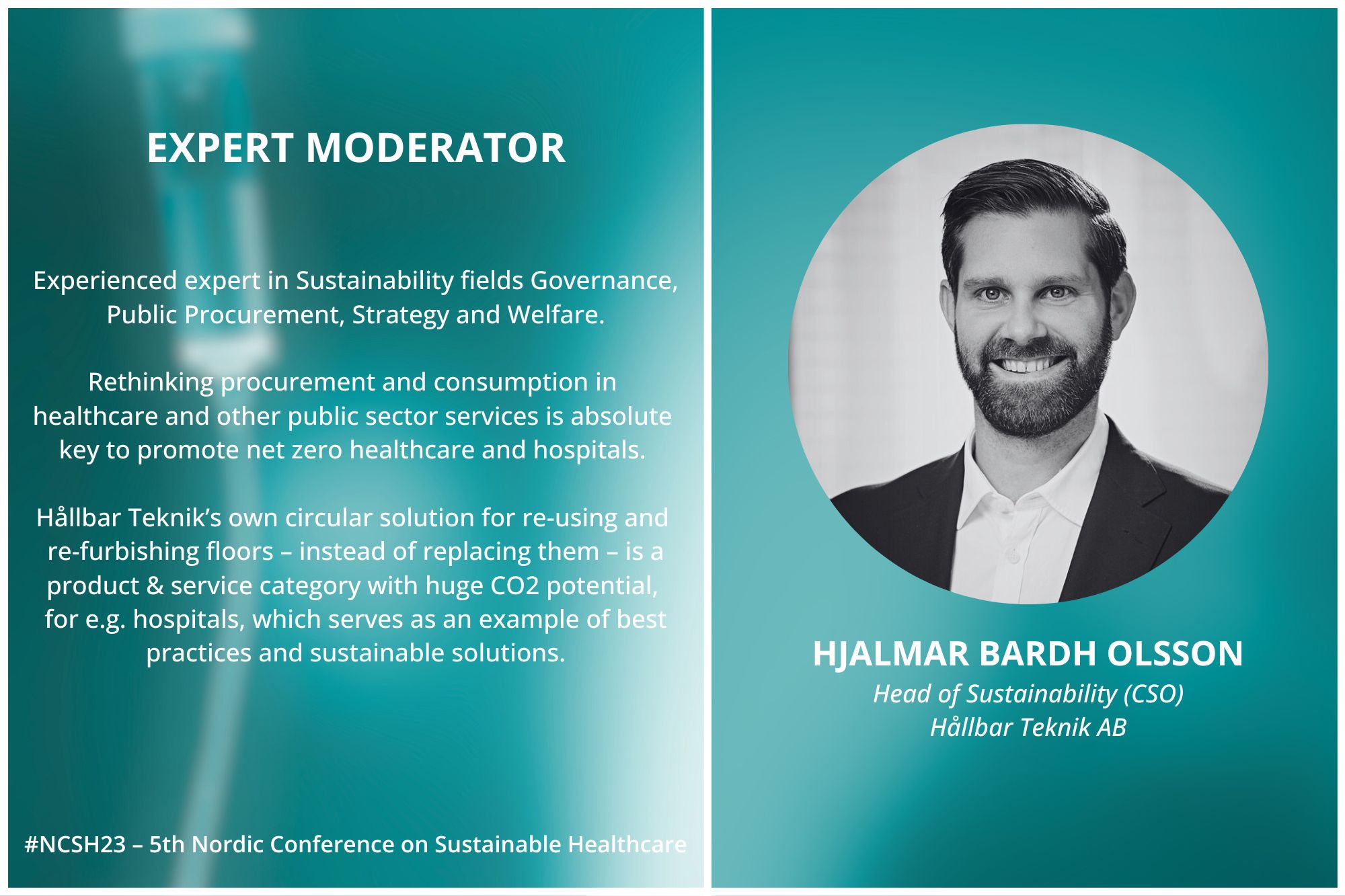 ---
About the Conference
The 5th Nordic Conference on Sustainable Healthcare is a one-day conference organised by NCSH, with side events happening the day before and after.
We are gathering frontrunners in the up-and-coming industry and ecosystem of sustainable healthcare from across Europe: hospitals, the public sector, companies, clusters, public procurers, trade organisations, NGOs, universities and more. We will come together to meet and build practical collaboration around green and resilient healthcare systems.
---
The Conference is your opportunity:
To show your presence and position your organisation at the forefront of a process with global impact on healthcare systems – moving towards collaboration and common goals.
To be in the right place, at the right time, with the right people. Decision and policy makers, solution providers, investors, clusters, regions, hospitals and other key stakeholders will be the main audience.
To meet with relevant peers & stakeholder groups to engage in conversation and knowledge exchange based on sustainability needs and solutions.
To learn from other key actors and get access to front-line solutions, knowledge, research, innovation and development for sustainable progress.
To strengthen, widen and diversify your Nordic and European relations by connecting with others in the NCSH multihelix network and early movers.
To enjoy the benefits of being a member in NCSH – and seize the opportunities.
---
Member deal
Dear members! We are happy to announce that we are offering discounted fees for all our member organisations to take part in the 5th Nordic Conference on Sustainable Healthcare.
NCSH members will enjoy:
A 50 % price discount on the Participant ticket fee (ordinary price: 360 Euro)
A 25 % price discount for claiming an Exhibition space at the conference (ordinary price: 2500 Euro)
Contact NCSH at for more details.
---
Accommodation
The Conference will be held in excellent facilities in Malmö – close to Copenhagen Airport (Kastrup) and train connections.
For campaign ROOM RESERVATIONS at Malmö Arena Hotel, please use the following link: https://www.bestwestern.com/en_US/book/hotel-rooms.88211.html?groupId=M57ZH3I9
---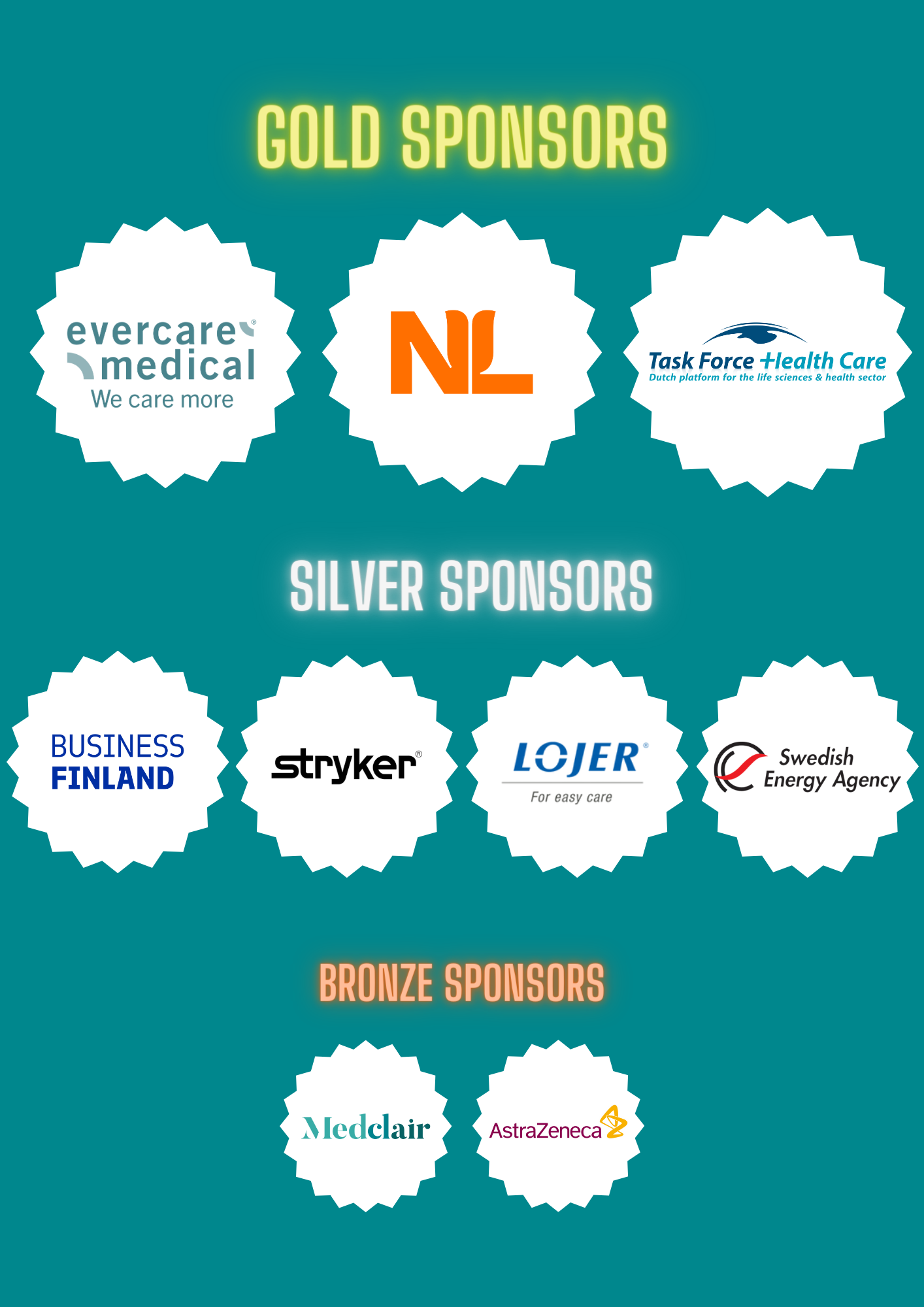 Exhibition
In the Exhibition Hall you will meet exhibitors from:
Dutch Life Sciences & Health Sector
The Netherlands Embassy in Sweden and Task Force Health Care
Evercare Medical
Stryker
Business Finland
Lojer Group
AstraZeneca
Medclair
E.ON ectogrid™
Ecophon
Bona
Silentia
Hållbar Teknik
Pharmafilter
Paxxo
FrostPharma
Lindinvent
MedicSolution Nordic

---
Previous conferences
Nordic Conference on Sustainable Healthcare 2020

For the 4th year in a row the Nordic Conference on Sustainable Healthcare was arranged, but this time online due to COVID-19. In support of the healthcare sector, the event was also free for all professionals working in healthcare.
The focus of the conference was Circular Healthcare, Non-Toxic Healthcare, Climate Friendly Healthcare, Resilient Healthcare, Smart Healthcare, Nordic Excellence in Sustainable Healthcare
The Nordic Conference on Sustainable Healthcare 2020 was arranged by Nordic Center for Sustainable Healthcare, The Technical University of Denmark and Upgraded Finland, in collaboration with Region Hovedstaden, The Swedish Energy Agency and Nordic Innovation.
---
Speakers in the previous conference
---

---
The Nordic Conference on Sustainable Healthcare 2019
The Nordic Conference on Sustainable Healthcare was held as a part of EHMA:s annual conference and took place in Espoo Finland on June 17-19. NCSH hosted one session on June 17 and one session on June 18. On June 19 NCSH announced the winners of 2019 Nordic Sustainable Healthcare awards.
The Nordic Conference on Sustainable Healthcare 2018
The conference was held in collaboration with Aktuell Hållbarhet and joined together speakers and participants from over 10 countries with interest in creating a more sustainable healthcare sector. This years focus was on areas such as tools for sustainable construction and maintenance of healthcare buildings, international knowledge from sustainable health and care systems, procurement as a sustainability tool and antibiotic resistance.
The Nordic Conference on Sustainable Healthcare 2017
In collaboration with Aktuell Hållbarhet, Dagens Medicin and Bonnier Sustainability Media, Nordic Center for Sustainable Healthcare organized a one day conference with speakers from all over Europe to focus on the latest developments in areas such as: sustainability priorities at major Nordic hospitals, state of the art Nordic projects, as well as new and innovative solutions on the market in everything from energy efficiency to pharmaceuticals.